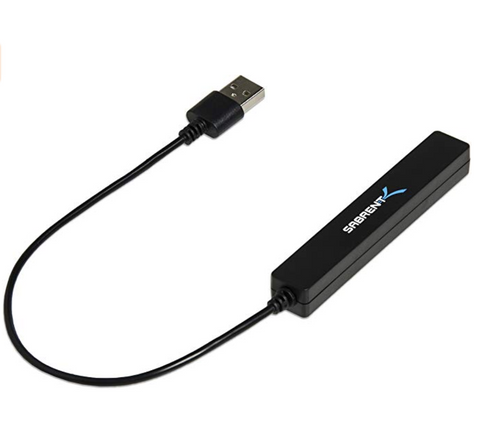 Mini 4 Port USB Hub
This mini hub is useful for those who want to connect additional USB devices to their FDC. It supports up to four (4) USB devices including our ADS-B Serial Output cable, NMEA serial output cable, and our remote GPS receiver.
Note that we now have a USB Motion Isolator that fits this hub and prevents aircraft vibration from wearing the USB contacts. You can find that product here.
IMPORTANT SAFETY NOTE: This hub is not powered and cannot be used to charge or power any USB device drawing more than 250 milliamps. Do not attempt to power your tablet or phone using this hub. Doing so can cause your FDC to stop working.
---
We Also Recommend